Connecting leaders and teams to creative potentials
InterRelate brings an abundance of knowledge, heart and commitment into serving our clients. We are people and results oriented. Our belief is that humanistic leadership will bring the best and most sustainable results.
InterRelate has more than ten years of experience of guiding individuals and teams in collaboration, transformation and leadership. We build high-trust relationships with our clients that last over time. Customer ratings are always very positive with 90% of our participants in workshops awarding the highest possible rating.
Always learning new skills and the latest in management development to help deepen a client's success, twenty percent of our time is spent in professional development.
The result of our engagements with clients is greater awareness of self and others, trust and clarity of purpose, teams collaborating leading to higher productivity. Questions that can be answered include:
Why are we here?
How do we need to show up in order to make a footprint that we are proud of?
Where are we going?
What do we want to conserve and what do we want to leave behind?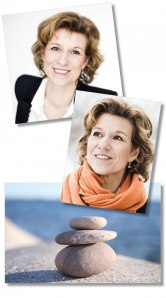 "Our team development workshops with Agneta exceeded everyone's expectations.."
"Agneta has an outstanding energy that she transmits to her surroundings and she is a very skilled coach."
"With Agneta I could be honest and open, coming to the right prioritizations and becoming more confident and true to myself as a leader."
"Being both empathic and structured, Agneta has a natural talent to be methodological and supportive in each dialogue, guiding towards results."