Leader as Coach - Leadership training
In delivering "Leader as Coach", we get to bring the joy of coaching to managers. It comes when each participant experiences the power of coaching. It comes when a group of managers from an organization move gracefully between the roles of manager, leader and coach. We have seen it so many times over the years in training hundreds of managers.
Coaching training is a key element in a leadership training program. We usually deliver two to three days based on the TGROW coaching model, active listening skills, feedback etc. In between there is Buddy coaching with colleagues to deepen the learning. All participants are offered individual coaching to support their personal and professional development.
Complementary leadership training is also offered. We are happy to collaborate with Oxford Leadership Academy - www.oxfordleadership.com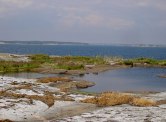 He who controls others may be powerful, but he who has mastered himself is mightier still"

Lao Tzu