Coaching Leaders and Executives
Our planet needs us, our team needs us, our family and friends need us. There are so many needs to meet but first and foremost we need to know where to come from in order to be able to contribute in our work. We need to tap into our authentic and personal leadership.
What is authentic and personal leadership?
Authenticity is acting in accord with our values and beliefs. Building our foundation of presence and values enables us to develop our personal leadership and step into focused action. In coaching we identify vital qualities for making the footprint we want to make as a leader. The process brings awareness, clarity and confidence.
How does an InterRelate coach work?
An InterRelate coach comes from a coaching approach and works as a sounding board enabling clients to move forward with efficiency and grace in challenging situations. We use many years of both business and coaching experience to challenge and support clients in finding their own solutions.
Sharing with someone from outside the organisation offers a strictly confidential space. We typically meet in person or coach on the phone every other week for a period of six months. Many want to continue for a longer period of time.
InterRelate has a global network of very skilled Executive coaches.
Read this article describing a client and the outcome of executive coaching with Agneta Dieden: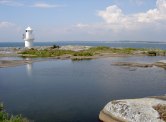 Great Leaders are first and foremost Great Human Beings in touch with their inner selves; their humanity. From here they are truly able to create Great Organisations that in turn create Great Results."

Tex Gunning
Board Member at Akzo Nobel