Coaching and facilitating teams
Collaboration and co-creation is a huge asset in a team. Many teams come to us because they want to improve collaboration. There is usually a need to work on roles and expectations, lack of trust and making purpose more explicit.
What makes for a systems approach when working with teams?
A Systems Approach recognizes that individuals and teams influence one another. Coming from a Systems approach, we create an awareness of, and a plan to transform, the culture of the team in order to improve its success.
In order to monitor team development, we offer the possibility to use the assessment tool called Team Diagnostics.
How we work
We are attentive to our client's needs. Every process is tailor-made. We work where we can add value and tell you what we can and cannot do.
We work on finding a shared vision for the team that contains more than economics. It has to create meaning. That is what directs creativity and collaboration towards outstanding results.
A typical client of ours is a management team, Swedish, Nordic or international. It can also be a partner group who wants to move through a transition.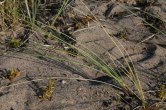 Coming together is a
beginning.
Keeping together is
progress.
Working together is
success."

Henry Ford