Taking others to another level. I work with bold leaders who want to continually take themselves and their teams to the next level. I bring clarity, awareness and focus to create a supportive place that yields insights and actions that solve unique needs.
Mastery of my field. Curiosity is a way of approaching life. I spend a great deal of time every year attending leadership programs all over the world. My academic background includes a year in the United States, a Masters in Industrial and Management Engineering, psychology and a therapist diploma. My coaching education includes Corporate Coach University for an International Coaching Certification (PCC), training in the United States to earn a certification in ORSC (Organization and Relationship Systems Coaching) and continual workshops with ALIA (Authentic Leadership in Action), Oxford Leadership Academy, SoL (Society for Organizational Learning), Embodied leadership using Aikido in organizations etc.
Deep and wide experience of organisations.
I have twenty years of working in sales of IT solutions, then as a partner of an executive search firm and now as an executive and team coach. It's all about relating to people and delivering results. Being dedicated, structured and empathic, I have chosen to work for IBM, Ray & Berndtson and Oxford Leadership Academy, all highly skilled in working with leadership.
Authenticity, Integrity, Commitment. Important values to me are Authenticity, Integrity and Commitment. Authenticity is being who I really am, laying aside patterns and behaviors that do not serve me. Integrity is professionalism, acting in alignment with my values. Commitment is being passionate about what I do, delivering what I say that I am going to deliver and when I say I am going to do it, offering my best.
Spirit and Nature.
 Nature is beauty. Nature is connecting to something bigger than ourselves. I get my insights walking in the woods, skating over smooth ice at sea, cross-country skiing with a backpack in the mountains, hiking in the mountains. I choose places close to nature for my workshops for teams.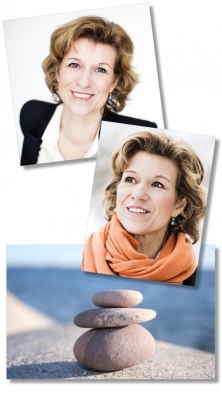 The quality of an intervention is dependent upon the interior state of the intervener."

Bill O'Brien
Former CEO of Hanover Insurance